Healthcare Resources in Brighton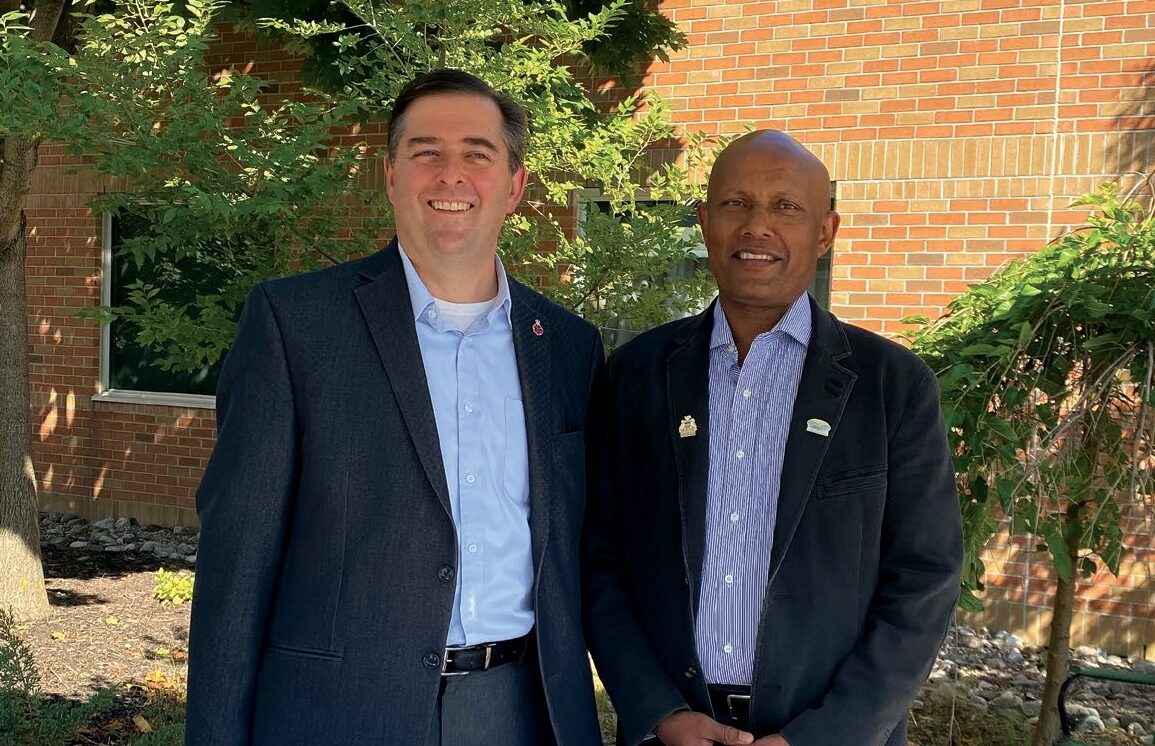 When people have good access to healthcare, they are more likely to receive the care they need to live a long, healthy life.
According to the Ontario Medical Association, at least 1 million Ontarians do not have regular access to primary care, particularly in northern and rural areas. Ontario's doctor shortage has existed for decades, and as the population grows and ages each year, this pressure continues. There are many residents in the Municipality of Brighton who also feel this pressure and need a family physician.
In 2017, the Docs by The Bay organization formed in partnership with the Trenton Memorial Hospital and the City of Quinte West, with the mandate of recruiting and retaining family physicians for local residents. The Municipality of Brighton joined this program in 2019, and Docs by The Bay now serves a total population of a combined 56,000 residents of these two municipalities.
"We strive to ensure that every resident in our communities has a family doctor and that every family doctor recruited – stays," said Paula Mason, Docs by The Bay – Manager of Physician Recruitment and Retention. "I can't save lives, but I can recruit the top talent to my community who can!"
Docs by The Bay is seeking family physicians for both the Trenton and Brighton areas by promoting the area's practice opportunities that include solo practices, partnerships, family health teams, community health centres, and even full hospital privileges with new recent graduates and doctors who are looking for a change, encouraging them to move into the area and practice locally.
"We have so much to offer in this area," added Mason. "We have an ideal location, close to the GTA and of course, the natural beauty of the area, like the Bay of Quinte and Presqu'ile Provincial Park can be attractive to doctors who are looking to improve their quality of life for themselves, and their families."
Docs by The Bay is not only an ambassador to bring doctors, they are a also a resource for new doctors so that they feel connected to the community and stay long-term.
"We keep in touch with our new doctors, we help them to get settled, help them find services that they need, like child care, as an example. We even help them to continue their education and we connect them with other area doctors too," added Mason.
There have been successes. In the fall of 2020, Brighton welcomed Dr. Angela Lambrakos.
Dr. Lambrakos shared this quote on the Docs by The Bay website. "Soon after starting my rural rotation for my program with the local Family Health Team, I realized that this was more than just another rotation that I was going to complete. Call it serendipity if you want, but I started to think of Brighton as a future home. The staff and patients at the clinic made me feel welcome from day one. I had been looking for several months and had numerous offers including locum positions, but I realized that I wanted to commit to a group of patients and a community early on. Brighton was a good fit. Being a physician in a smaller community has both its perks and challenges which I am eager to tackle. I am looking forward to this next chapter with great excitement."
Dr. Lambrakos now practices with the doctors associated with the Lakeview Family Health Team on Main Street in Brighton. Also located there are Dr. Michelle Cohen, Dr. Erin Gow and Dr. Svetlana Stryuts.
The Lakeview Family Health Team also has offices in Colborne, with Dr. Iris Noland and in Trenton, which houses Dr. Rebecca Bremner, Dr. David DeGrace, Dr. Mark Dodds, Dr. Nicholas Martin, Dr. Ashley Minuk, Dr. Steven Drew Moore, Dr. Fraser Pollard, and Dr. Ian Spreadbury.
The Lakeview Family Health Team offers an approach that brings together a group of family physicians with other allied health professionals to coordinate the best possible care for area patients.
"When you are a patient of our Team, seeing one of our primary care doctors," said Wendy Parker, Executive Director of Lakeview Family Health Team, "You can also see one of the other health professionals who can look after some of your needs."
The Lakeview Family Health Team also includes the following:
Nurse Practitioners (NP) who can provide comprehensive assessments of patients; prevent, diagnose and treat illnesses and injuries and help patients manage their chronic illness.

Registered Nurses (RN) who provide preventative health examinations and health education and monitoring for patients with chronic diseases.

Registered Practical Nurses (RPN) who work with family physicians, providing health care and health education and monitoring of patient's chronic diseases.

Dietitians can provide advice on nutrition and diet and their effects on maintaining health, as well as help with dietary measures to prevent and treat diabetes, heart disease and other conditions.

Social workers who help patients and families by providing counselling or therapy and also finding and referring to community resources where and when needed.

Pharmacists who provide individual patient assessments that identify, prevent, or resolve drug-related problems.
While the Lakeview Family Health Team is a wonderful resource in the area, they are currently not accepting any new patients and several residents still do not have access to family doctors.
Docs by The Bay is not resting on its laurels. In August 2022, they announced the recruitment of Dr. Getnet Asrat, an Ottawa physician who will begin his family medicine practice in the Quinte West and Brighton area in 2023. Dr. Asrat is the 14th family physician recruited by Docs by The Bay.
Dr. Asrat said at his signing ceremony in August, "I was exploring a final destination, for the remaining years of my career that would be closer to Toronto. I was invited by my colleague Dr. Steve Evans to see the community that he loves. He gave me a sense of belonging in the community and offered me the chance to join his practice. While he drove me around the communities of Brighton and Trenton, I mentioned my interest in a humanitarian job in medicine and he said 'You are in the right place, most people in this community have no doctor.' So, here I am, and I thank you for allowing me to be part of these beautiful communities."
The pandemic reminded the community how important it is to have access to healthcare resources. The Municipality of Brighton, like many communities in Ontario, is still facing a doctor shortage but with the assets of the local doctors it has, the Lakeview Family Health Team, Trenton Memorial Hospital and Docs by The Bay, they are working together with the City of Quinte West to attract and retain the doctors needed for their combined populations.
For more information about Docs by The Bay please visit www.docsbythebay.ca.