Director of Public Works and Infrastructure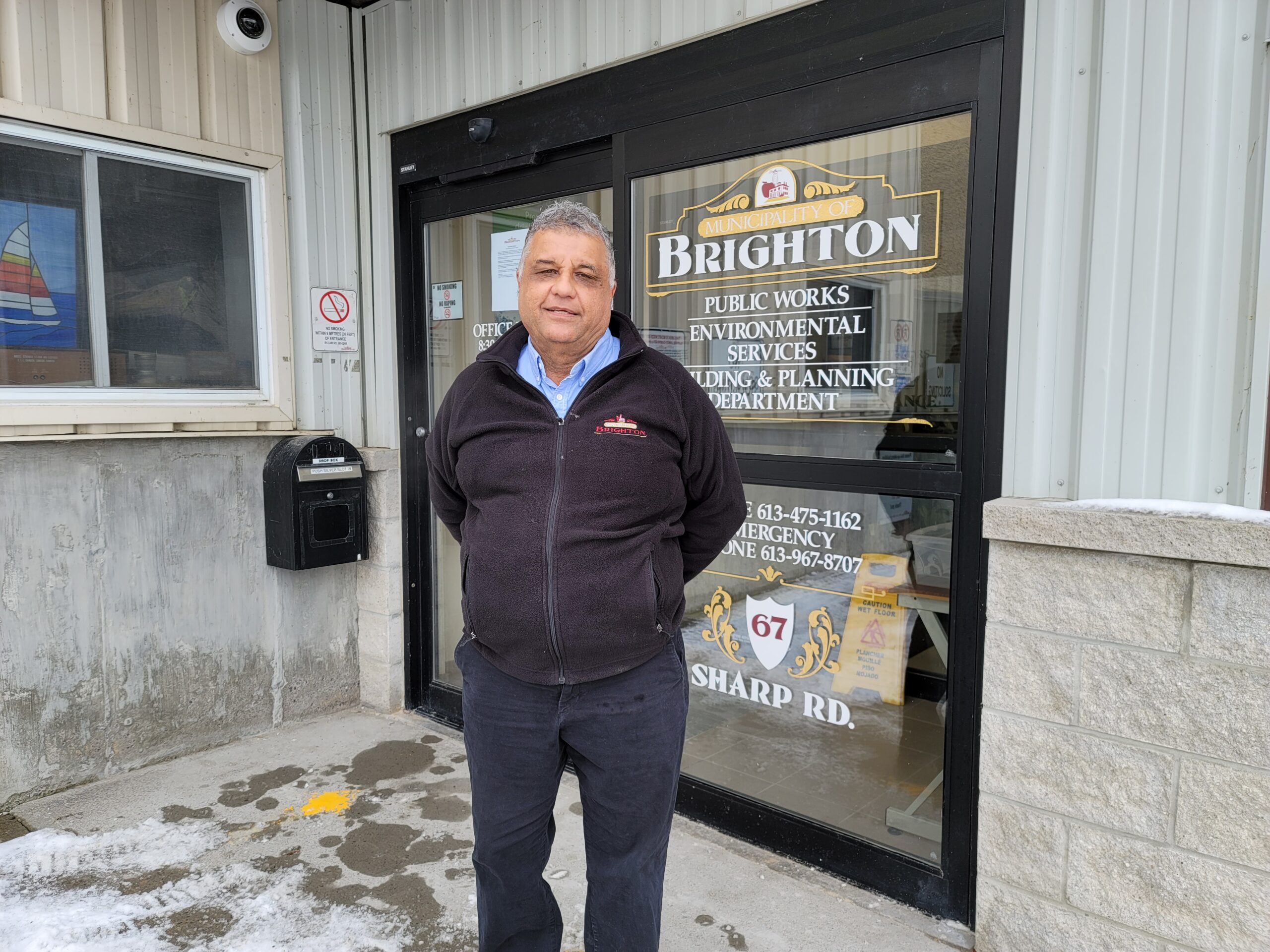 Leslie Whiteman, P. Eng., became the Municipality of Brighton's Director of Public Works and Infrastructure in August 2022.
He was born in South Africa, but grew up in Toronto, later studying at the University of Toronto. He obtained a Bachelor of Arts, an Honors degree in Economics and a Bachelor of Applied Science degree in Civil Engineering.
His municipal work experience includes, the City of Pickering, the City of Peterborough, the Village of Westport and the City of St. Thomas. His work experience includes some international work and provincial assignments too.
"I worked for the California Department of Transportation (CalTRans) for a short stint, in addition to working for the Ministry of Transportation of Ontario (MTO)," said Whiteman. "I also have worked in South Africa, with most of my work engagements being either as a project engineer, project manager or civil engineer."
Brighton's Public Works and Infrastructure team is primarily responsible for maintenance of all municipal infrastructure. This infrastructure includes roads, bridges, sidewalks, the drinking water system, the storm sewer system, and the wastewater system, along with maintaining all the streetlights, municipal parking lots and ditches within the Municipality of Brighton.
They also work closely with the Department of Planning and Development team to provide and sustain structures and services essential for safety and the environmental quality of life for area residents.
"We are responsible for the day-to-day activities of Brighton's winter operations, road maintenance, the water treatment facilities, specifically the treatment and distribution of water, and the wastewater treatment facility, as related to treatment and collection," said Whiteman. "In addition, Public Works and Infrastructure oversees many new capital projects."
Currently, Leslie Whiteman oversees projects that include: Sobey's West Parking Lot/Area, Loyalist Drive and Applewood Drive, the Bulk Water Station, Design Engineering work for Walas Street and Marina Drive and the Watermain on Main Street.
With the help of 3 direct managers, the Manager of Capital and Development, the Manager of Operations and the Interim Manager of Environmental Services, the Public Works and Infrastructure team totals 25 people.
"Our department attempts to serve the community at large to the best of our ability," added Whiteman. "I enjoy engaging with staff as we try to resolve issues or queries and addressing concerns with the public."
As the Municipality of Brighton continues to grow, the team at Public Works and Infrastructure will help residents stay safe.
"I have worked in many parts of Ontario, and I find South-eastern Ontario most linked to my thoughts and perspectives," said Whiteman. "I look forward to engaging internally and externally, extending a positive attitude with staff and throughout the community."
For more information about the Municipality of Brighton, visit www.brighton.ca.