Our Bee Friends are Fighting on Many Fronts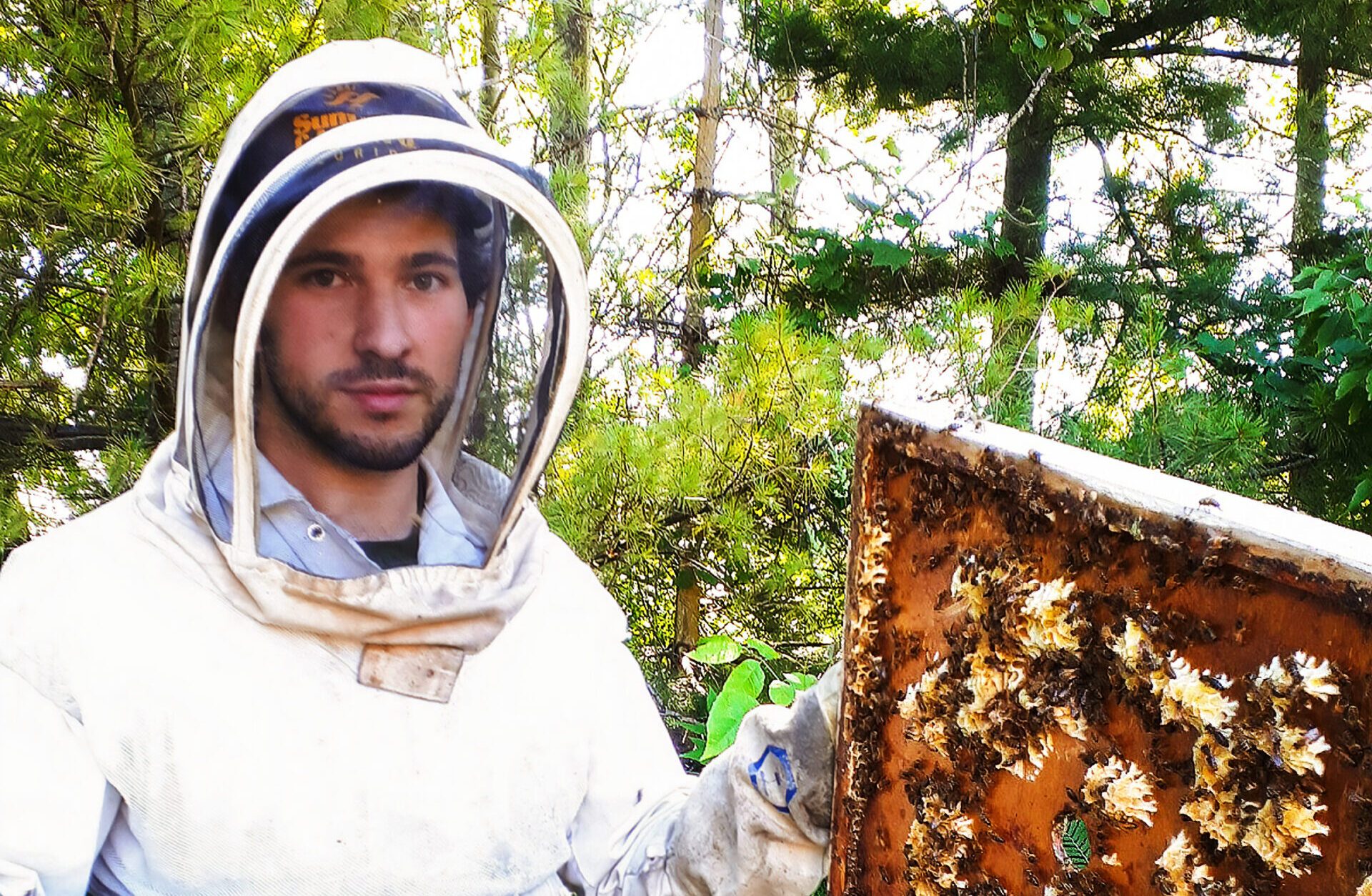 Yan Skoba was born in eastern Ukraine, a volatile region that is presently at war with Russia. His parents, Yuriy and Larysa, felt that it was not safe to raise a child there and worried about him being drafted into the army. In 2002, they moved to Canada when Yan was 11. In 2005, the family ventured into the beekeeping business. Today, they live on an 88-acre farm in Brighton with over 300 beehives that house up to 30,000 bees per hive.
"Raising bees," said Yan, "is a very delicate challenge. They just allow us to keep them.
We must adjust to them. The beauty is that you can take time to marvel at how they operate as a peaceful community."
Outside of pollination, honey production is only 10% of the bees' work: Honey is both a food and a health product that boosts our immune system (when unpasteurized, in its natural state.) Bee pollen is like a multi-vitamin. From collected tree resins, bees make propolis, an antibacterial agent used to line each cell inside the hive; it is a natural antibiotic and antiseptic that heals wounds and skin infections. Also, bees' gentle venom, called apitoxin, is a blood thinner for people with arthritis.
Unfortunately, bee populations are in decline as they battle on six fronts:
Reduced sources of nectar due to land development.
Pesticides contamination of soil and water from farm carryover.
Parasites (varroa mites) that lower bees' immune systems making them more susceptible to diseases and pesticides.
Drought.
Climate change has beekeepers on a learning curve, having to medicate the hives earlier as weather warms, with chance of mistreatment.
The sixth event only compounds what is already a crisis; 5K towers:
"Since a tower was installed on our land a few years ago, we see a steady decline in bee population from about 20% to 45% due to electromagnetic waves disorienting the bees trying to function. Today, we are at a critical moment where governments need to start looking at bee survival a little more seriously, as vital to our own existence. Bees feed our economy. Less bees means less pollination and higher prices
for crops. There is a big division on how much money should be put into sourcing solutions to keeping bees alive, both commercially and in the wild."
"While farmers need to come to terms with beekeepers when spraying while bees are out working, governments must pay attention to all forms of changes and act accordingly by contacting specialists who can give guidelines on what to do."
According to the Ontario Beekeepers Association, there has been an insufficient response from the province. A seventh compounding problem looms: If big losses continue, more bee-keepers will quit the business.
Skobas' products are available at 331 Old Wooler Road, the Sunflower Health Shop in Brighton and the Big Apple in Colborne. For more information visit: facebook.com/HoneyForYou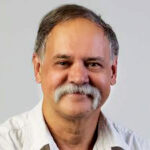 Vic Schukov is a novelist, book editor, journalism teacher, ghost writer, staged playwright and writer of biography books for everyday people.