A Taste of Brighton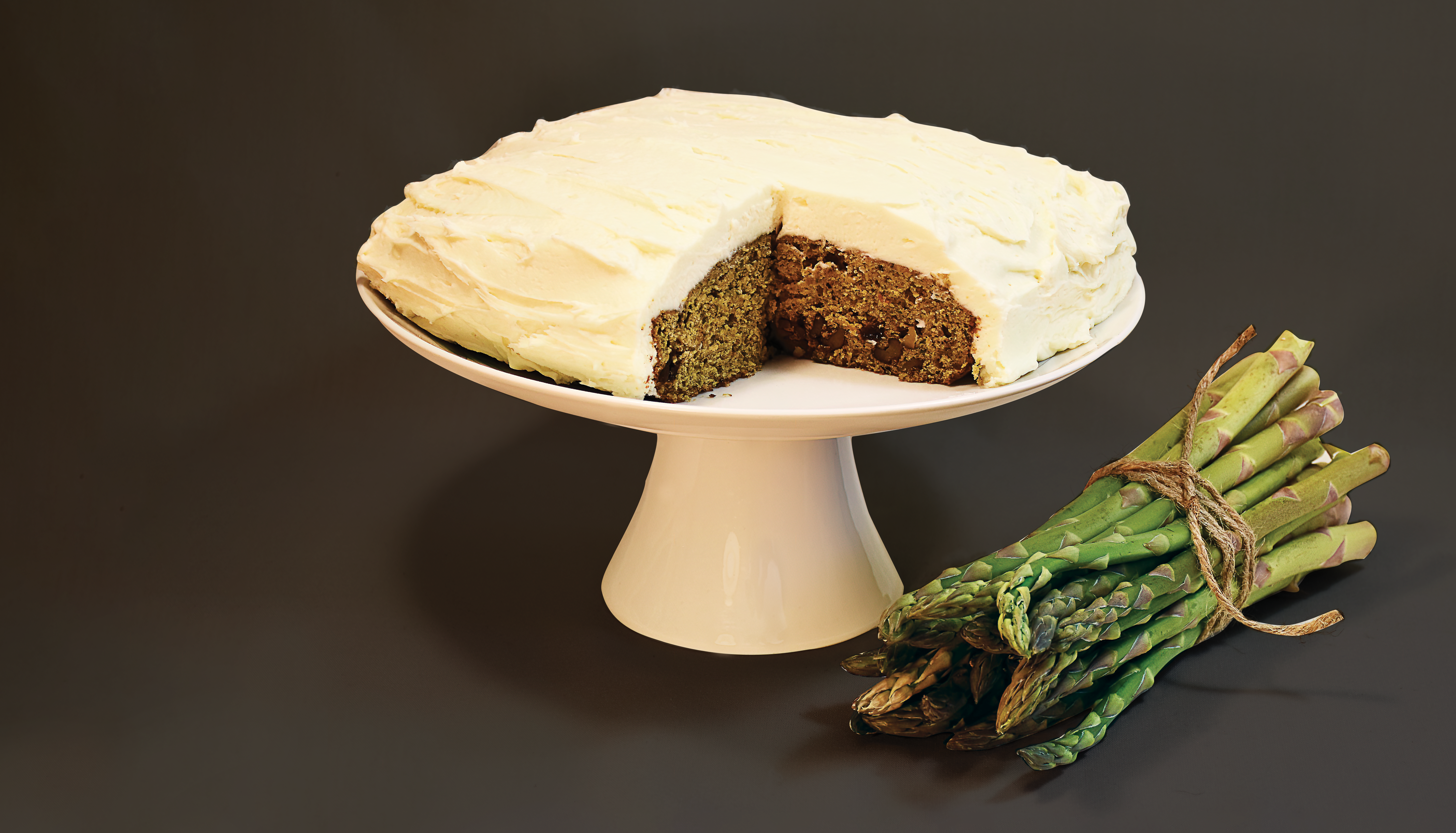 Asparagus Cake
1 ½ cups chopped asparagus
½ cup water
6 Tbsp butter
1 egg
¾ cup brown sugar
½ tsp vanilla
1 ½ cups flour
1 tsp baking powder
½ tsp baking soda
¼ tsp salt
1 tsp cinnamon
½ tsp cloves
½ tsp nutmeg
¼ tsp allspice
½ cup chopped walnuts
½ cup chopped dates
½ cup raisins
Cream Cheese Icing
250 g cream cheese
½ cup butter
1 tsp vanilla
4 cups icing sugar, sifted
Bring cream cheese and butter to room temperature. In a small bowl, beat cream cheese, butter and vanilla together. Add icing sugar and continue beating until smooth and thick. Add more icing sugar if required. Spread the icing on the cake.
After a long season of imports, we welcome the fresh local produce of summer and whatever is freshest will be at the Codrington Farmers' Market every Sunday. Right about now the Market should have bundles of local asparagus. Steamed, roasted, stir fried — there are lots of ways to prepare asparagus, but here is a way I'll bet you never considered… Cake. Give it a try! It might remind you a bit of Carrot Cake — but better.
In a small saucepan, bring asparagus and water to boil. Reduce heat and simmer for five minutes. Remove from heat but do not drain, and let cool. Pour asparagus and water into a food processor or blender and purée. This should result in 1 cup purée. Add water if needed to make the full cup.
In a large mixing bowl, cream butter and brown sugar together. Mix in egg and vanilla. In a separate bowl, sift together flour, baking powder, baking soda, salt and spices. Add flour mixture to creamed mixture alternately with asparagus puree mixing with each addition until combined. Stir in walnuts, dates and raisins. Pour into an oiled 9" cake pan and bake at 350F for about 35- 40 minutes or until a tester comes out clean. Cool completely before icing.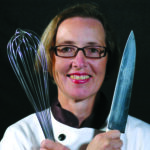 Codrington's Dorothy Fletcher is a graduate of the Chef Training program at Loyalist College. As a volunteer, she teaches cooking classes in the community