The Balls are Bouncing at Brighton Public School!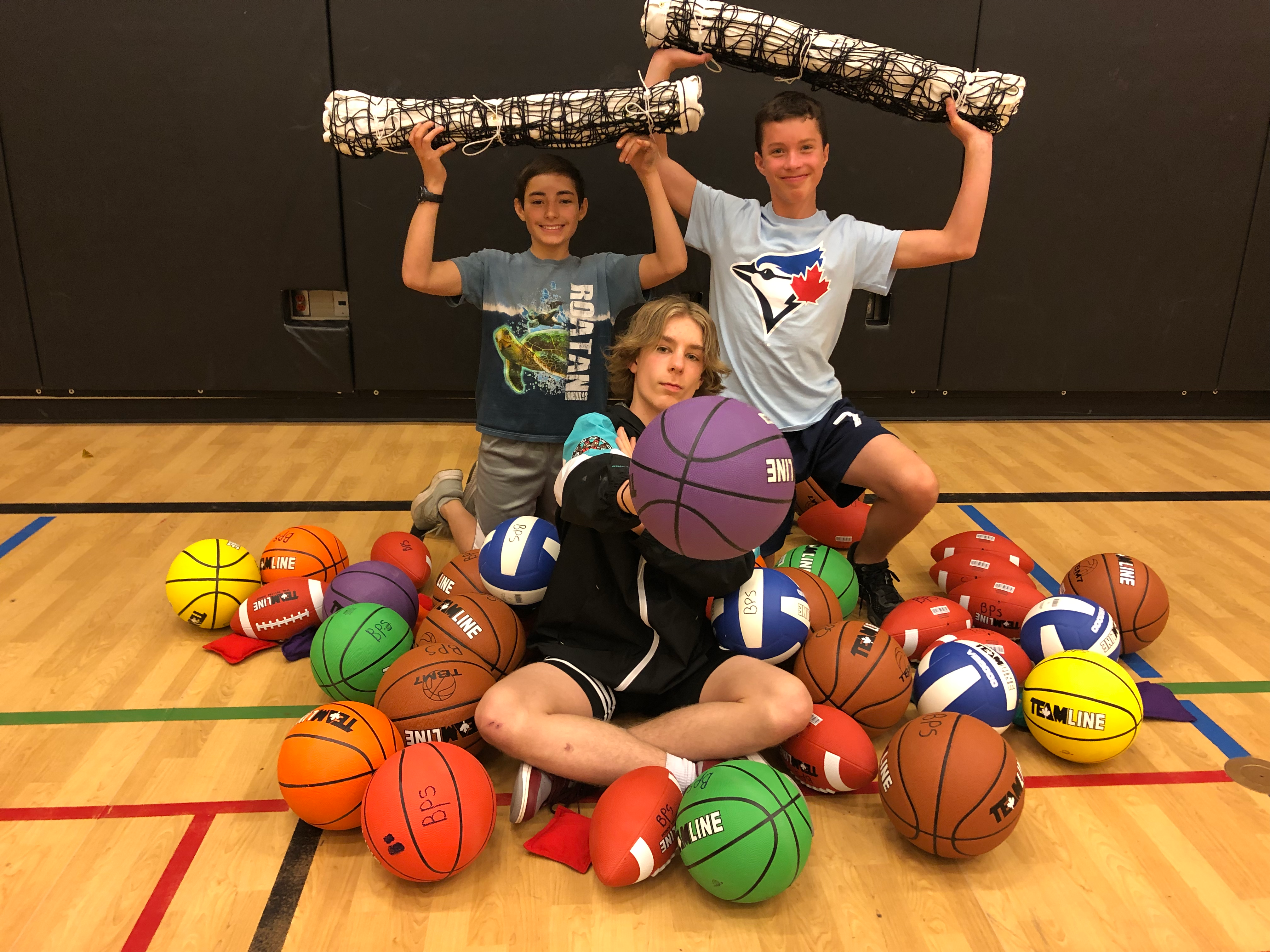 In recognition of Brian Todd's lifelong passion for education, the Board of Directors of the Brian Todd Memorial Community Fund introduced its Schools Program in 2018. Each year, grants are awarded to all four public schools in Brighton – Smithfield, Spring Valley, Brighton Public School, and East Northumberland Secondary School. Emphasis is placed on projects that are student-driven, and which closely align with the objectives of the Brian Todd Memorial Community Fund. The grant awarded this year to Brighton Public School is described below.
According to BPS teacher, Krista Mitro, students and staff reviewed the school's inventory of gym equipment and concluded that the current condition of the equipment was very poor. Said Mitro, "COVID required gym classes that would normally be held inside to be held outside instead. This left our basketballs, volleyballs and other "indoor" equipment in rough shape. We found ourselves desperate for balls of various types and sizes and other simple multi-use items, like rubber chickens and bean bags."
To address this situation, the BTMCF Board approved a grant of $2,500 to support Brighton Public School's purchase of new gym equipment. "Having enough basketballs, volleyballs, and badminton rackets for half a class to work in pairs will build teamwork", says Mitro. "It will ensure our team sports will have what they need to run a practice (go, Barracudas!). Having various balls that are appropriate for younger students and smaller hands will ensure that they can engage in skill building without risk or injury. This grant is an absolute blessing and comes at a perfect time !"
BPS Principal, Andrea Hunt-Schmoll expressed her appreciation, not just for this current grant, but for those received in previous years as well. "Last year our drama department was generously supported by the Brian Todd Memorial Community Fund, helping us to put on our recent successful production of The Girl With The Golden Locks.
On behalf of our BPS community, thank you!" l
Details of all grants awarded to these schools since 2018 can be viewed on the Fund's website, btmcf.net.