Must Do in the BoQ this Spring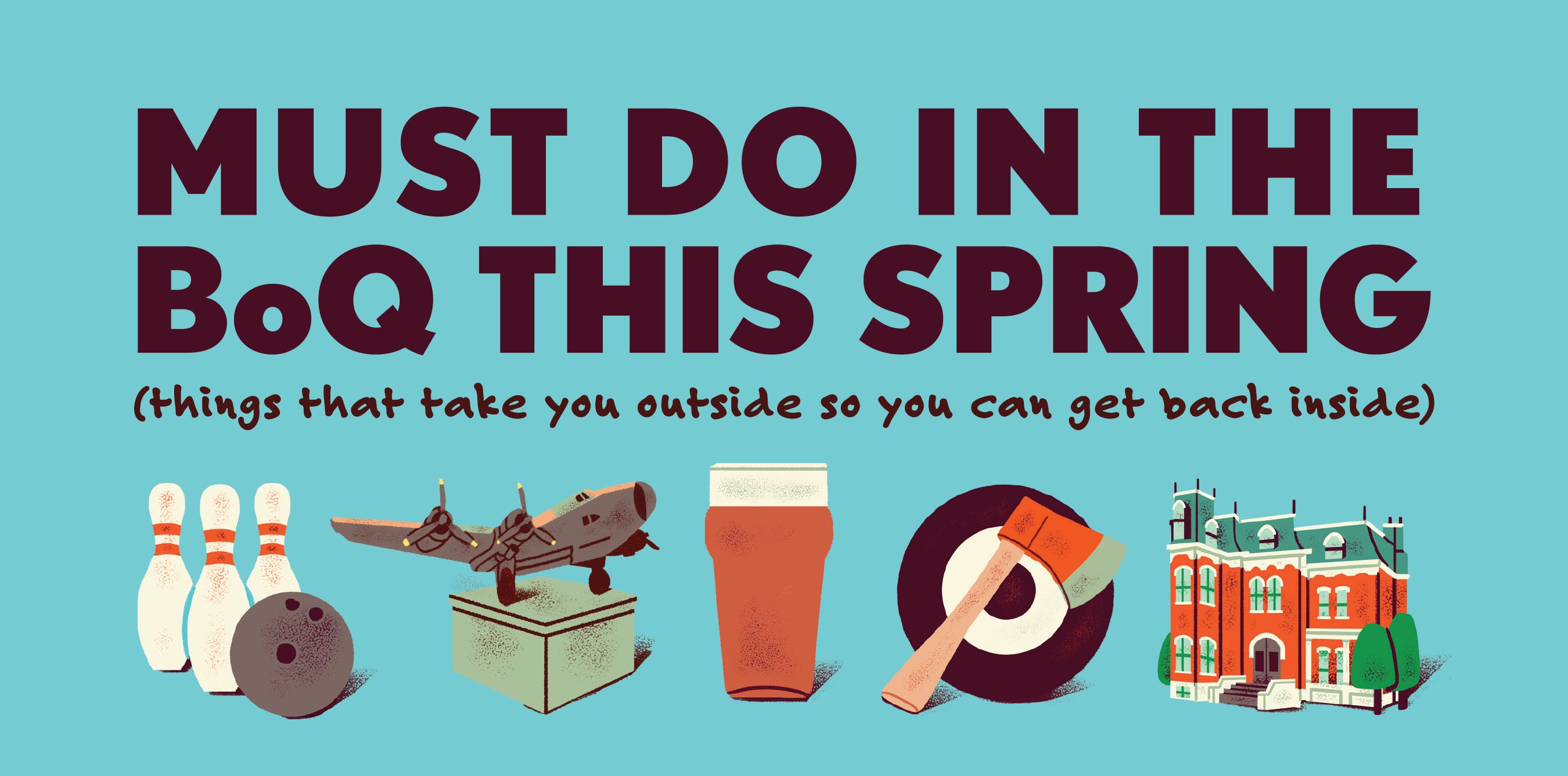 Spring is here and we're ready to get out of our winter hibernation mode. Better weather is on the horizon, but until then there are still bound to be some not-so-nice days. Get out of the house and discover some of the attractions and experiences available around the Bay of Quinte region that can be enjoyed no matter the weather.
Yoga at Magnolia Wellness
81 Main St, Brighton
Magnolia Wellness in downtown Brighton is a warm and welcoming space to begin or deepen your yoga practice. They offer Vinyasa, Hatha, Yin and Kundalini classes, as well as a monthly Full Moon Gong Meditation. magnoliawellness.net Yoga classes are open to students of all levels and everyone is encouraged to practice yoga at their own pace.
Axe Throwing
Various Locations
Who doesn't love a little friendly competition? Grab your crew and try your hand at axe-throwing to see who can throw it closest to the bullseye. You can even join a local league if you want to pick up a new hobby.
Axes and Allies (Quinte West)
axesandallies.ca

Breakout Belleville
breakoutbelleville.ca
DedEye Axe Throwing (Belleville)
dedeye.net
Glanmore National Historic Site
257 Bridge St E, Belleville
A visit to Glanmore feels just like you've hopped in a time machine and travelled back to the late 1800s. The former residence was constructed in 1883, designated a National Historic Site in 1969 and opened as a museum in 1974. The building's Second Empire architecture has a distinct appearance with a mansard roof and cast iron cresting and inside it's full of art, furniture, clothing and artifacts from that time period. glanmore.ca
Roller Skating at Disco Ball Events
170 York St, Greater Napanee
A true retro experience awaits at the region's only indoor roller rink. Lace-up some old-fashioned roller skates and dance around to upbeat music under the colourful lights and, of course, the sparkle of a disco ball. Talk about a blast from the past!
discoballevents.com
Brighton Public Library
35 Alice St, Brighton
Find your next good read at the Brighton Public Library. Every resident of Brighton is eligible for a free library card which gives them access to reading materials, games, DVDs and even musical instruments. Check out their event calendar for regular programming including games nights, historical presentations and weekly craft kits. brightonlibrary.ca
Bowling at Presqu'ile Lanes
39 Main St, Brighton
Presqu'ile Lanes has 6 lanes of 5-pin bowling available and leagues for all ages to join. For a fun evening out, Saturday nights are when the house lights get turned down and the music gets turned up at Glow Bowl. facebook.com/presquilelanes
National Air Force Museum of Canada
220 RCAF Rd, Quinte West
Explore over 75,000 square feet of Canadian military aviation history through a variety of exhibits, interactive activities and displays. There are 35 military aircraft on display with some inside and the rest outdoors in their 16-acre air park. airforcemuseum.ca
The National Air Force Museum is home to the fully restored World War II Halifax Bomber – the only one of its kind in the world.
BoQ Brews
Various locations
See what's brewing around the BoQ at our local craft breweries. Grab a pint or a flight and stay a while or mix and match some cans to bring your beer-tasting home.
Wildcard Brewing Company (Quinte West) wildcardbrewco.com
Flyby Brewing Company (Quinte West)
f: Flyby Brewing Company
Meyers Creek Brewing Company (Belleville) meyerscreekbrewing.ca
Signal Brewing Company (Belleville)
signal.beer
Napanee Beer Company
napaneebeer.ca
Insider tip: The tasting flight at Meyers Creek comes with a bowl of munchies to snack on while you sample four of their small-batch beers.
Boiler Room Climbing Gym
40 Hanna Ct, Belleville
The Boiler Room is a bouldering-only climbing gym with over 5,000 square feet of climbing space and tons of boulder problems (AKA a series of technical climbing moves to follow). For those who might be new to the climbing scene, bouldering is rock climbing stripped down to the basics without the ropes and harnesses. Don't worry, there's padding to catch you if you fall. boilerroom.ca
The Bay of Quinte region has a whole lot of things to do, learn, eat and explore. Read all about it in our Bay of Quinte Discovery Guide: bayofquinte.ca/tourism/discoveryguidelibrary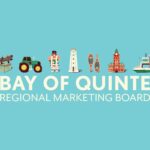 Bay of Quinte Regional Marketing Board
The Bay of Quinte region has a whole lot of things to do, learn, eat and explore. Read all about it in our Bay of Quinte Discovery Guide: bayofquinte.ca/tourism/discoveryguidelibrary